Book #19 -- Birds of Prey by Wilbur Smith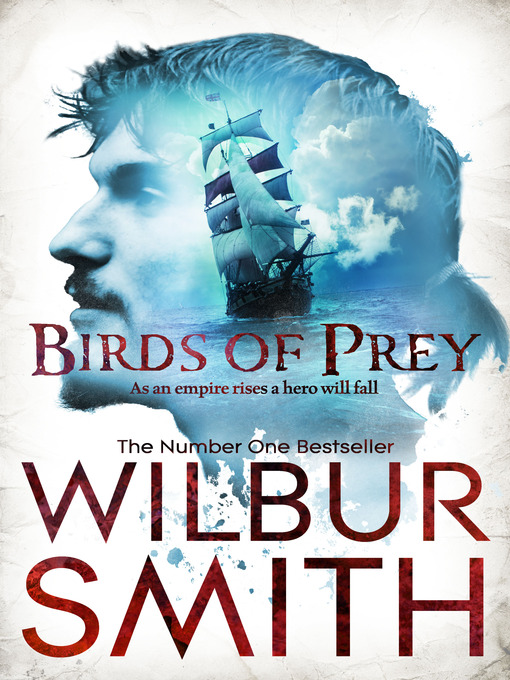 Chosen by the Ital,
Boris
:)
What he says: "I like this book because it's a mix of adventure and history: an epic of love, violence, hatred, and deception. Wilbur Smith can take you back into the past and make you feel the atmosphere of those times of war and action with his unique style of writing, his accurate way of describing places, the power of Africa, and his realistic way of describing actions, scenes of violence, and sex. He really makes you live the life of the central characters, you feel their hate when they are beaten unfairly and the triumph when they overcome adversity."
Blurb*: '
It is 1667 and the mighty naval war between the Dutch and the English still rages. Sir Francis Courteney and his son Hal, in their fighting caravel, are on patrol off Southern Africa, lying in wait for a galleon of the Dutch East India Company returning from the Orient laden with spices, timber and gold.
From the very first pages, Wilbur Smith spins a colourful and exciting tale, crackling with tension and drama, that builds to a stunning climax.
Packed with vivid descriptive passages of the open seas, and an extraordinary cast of characters, Birds of Prey is a masterpiece from
a storyteller at the height of his powers.'